Banana Bread Muffins
Did you know there was a little muffin man that lives in my house? His name is Kenneth and he LOVES muffins. He really does not eat any kind of bread beside muffins. This recipe is one of his all time favorites.
2 cups all purpose flour
1 cup white sugar
1 teaspoon baking soda
1/2 teaspoon salt
1/2 cup vegetable oil
1 egg
3 ripe bananas, mashed
**here is a little tip on the bananas...I freeze mine when ripe and then just thaw when ready to make muffins...this leaves them mushy and you don't have to mash them!**
1/2 cup chopped walnuts(optional)
Preheat the oven to 350 degrees
Mix sugar, oil, and egg until creamy and light yellow...
Add bananas and walnut if using them...
Add flour, baking soda, and salt. Mix until smooth.
Spoon batter into muffin cups in muffin tin or grease the tin with cooking spray or butter.
Bake for 30-40 minutes until golden brown.
These are ever so YUMMY! I hope you will try them. I bet you will love them as much as the little muffin man in our house does...
I am sharing this recipe at Walking on Sunshine and/or Foodie Friends Friday.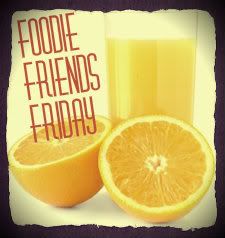 Until next time....may your heart be merry and your day be blessed:)