This is my all time favorite marinade. It is good for ANY kind of meat...chicken, beef, or pork. My family LOVES it as well. It is just packed with flavor and the longer you marinate the meat the more flavor. So here goes....
~Tangy Marinade~
Ingredients:
1/2 cup vegetable oil
1/4 cup diced onion
1/3 cup vinegar
2 cloves garlic, minced
1/2 cup soy sauce
1 TBSP dried parsley leaves
1 TBSP dry mustard
1 tsp fresh ground black pepper
salt to taste
Whisk together and add your meat.....SIMPLE AS THAT! Again the longer you marinate the meat the better the flavor...
Of course this recipe is being submitted at
Walking on Sunshine
and/or Foodie Friends Friday.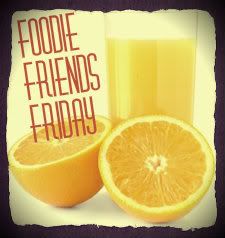 Until next time....may your heart be merry and your day be blessed:)